Our own Neil Grant has been elected to the UK Executive Board of the KNX Association – the essential technology that's behind the scenes in virtually all our marine, residential and commercial AV commissions.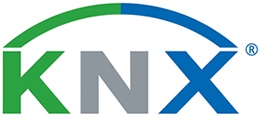 KNX is the world standard for a vast range of networked applications in home and building control. It's the common language spoken by over 7,000 interoperable products, letting integrators like Harris Grant build and manage smarter systems using fewer cables. And that's a big plus in any modern apartment or superyacht packed with controls for lighting, heating, ventilation and air conditioning, together with security and alarms, energy management and metering – and of course audiovisual systems.
"KNX is right at the heart of all our large-scale projects, integrating smoothly with other control layers such as AMX and Crestron", says Neil. "This gives us the power to connect and orchestrate the right technologies in the right places for a seamless user experience – on board a superyacht or in a luxury residence. At Harris Grant we've been advocating the benefits of KNX for over a decade. Now as a member of the UK board I look forward to promoting KNX to an even wider audience."
There's massive support from international manufacturers who provide a vast array of KNX-certified products. Choosing from this pool of interoperable technology lets integrators and contractors build entire control solutions by bringing together a variety of off-the-shelf KNX components. These products have all been thoroughly tested, certified to be KNX compliant and operate seamlessly together once programmed by the integrator using a common software tool. All KNX-compliant products can operate together across the same network, resulting in reduced cabling and higher functionality.